Welcome to The Vine and Craven Hunt Website
Forthcoming Events - NEWSFLASH
The Vine & Craven February Point-to-Point at Barbury Racecourse, Saturday 23rd February
Following the decision of the British Horseracing Authority (BHA) that racing can resume on Wednesday 13th February, we are pleased to announce that the Vine & Craven Point to Point at Barbury Racecourse postponed last Sunday has now been rescheduled for Saturday 23rd February.
NB the first race will be at 12.30pm (not 11.30am as in the original programme for 10th February)
For information on the new BHA vaccination requirements, please go to the Point-to-Point Authority website
If you have any queries, please contact the Point to Point Secretary, Karen Hobbs KarenHobbs@sportingagenda.co.uk
---
Vine & Craven Cross Country Rides 2019
14th April: Kingsclere Ride
The ride covers approximately 8 miles over beautiful downland and farmland past the famous Watership Down. It is aimed at riders of all abilities, with optional jumps of varying heights. Every line of jumps will be stewarded. A rosette will be presented to every rider who completes the course.
Click here for schedule, and here to enter
19th May: Highclere Ride
18th August: Highclere Ride
Highclere schedules will be available soon.
---
Spindletree Photography
Our very own Emma Welling has a website www.spindletreephotography.co.uk  selling her wonderful photographs.
For more information see her advertisement in the 'Classified' section.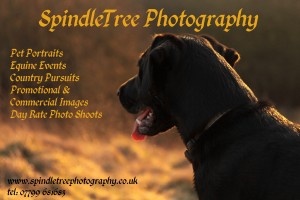 Vine & Craven 50th Anniversary Book
2018 marks the 50th Anniversary of the formation of the Vine & Craven Hunt and to mark the occasion a book has been produced containing reminisences of the last 50 years. It was officially launched at the Hunt Members AGM on July 30th and is now on general sale. The book is fully illustrated and extends to 60 pages. The price is £15, discounted to £10 to Hunt and Supporters Club Members if bought before the 2018 Opening Meet. The book will be available at all Hunt and Supporters Club events, Newbury Show and meets from Peter Inch. For postal copies please contact vchtreas@btinternet.com and add £2 to cover postage.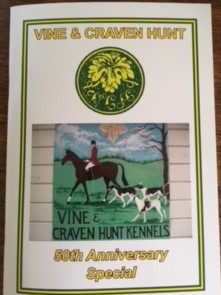 Vine & Craven Notelets - packs of 10
Vine & Craven packs of 10 notelets for just £5.   Two different photographs take by Emma Welling.
Perfect way to write your thank you's, so much nicer than an email.
Available through Joanna McCall Email: joanna@mccalldesign.co.uk or at meets etc.
Fantastic Gift
If you are looking for an original present  a map of the Vine and Craven Hunt (see below) or a print of the Craven Hunt country (for details go to the Supporters Club section) would be an ideal choice.
Fabulous hand-drawn map of the Vine and Craven Hunt country drawn by the clever and talented Kirsty Adams. A must have present for everyone in the hunt.This beautiful map was inspired by the 16th and 17th Century maps of John Speed and Abraham Ortelius. The price of £55 includes the map mounted and ready for you to frame. All proceeds go to the Vine and Craven Hunt.